No Jokin', I'm Yokin'!!
3.23.2005
First, thanks to everyone for all the complements on Dusty and the new blog look. I must say that I'm pretty happy with both of them. I wore Dusty to work the other day because I just couldn't wait for her to wash and dry before I got to take her out on the town. I may even wear her again before she hits the washer. I know, I'm bad. But I can't help it! That was a lot of single crochet! I don't think I'm going to do any big projects for a while after I finish Mariah.

Speaking of which, I know it isn't Monday, but please allow me to add to the plethora of blog pics out there right now that show the beginning of a Mariah yoke.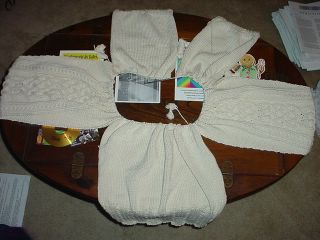 See. Pretty much the same as everyone else...although most people don't have a conveniently shaped coffee table on which to show the goods. I got the yoke going Monday night. As many others have said, there are a lot of stitches on the needles now and it is a bit cumbersome. The only major problem I seem to be having at the moment is remembering to do the decreases on the right side! I get going and just don't want to stop and think.
I think my clapper may have to go to SnB tonight because I don't think there will be enough room to knit Mariah on one of those little chairs. I really need my couch for this one right now. Of course that means there may be a trip to the Fabric Place in the works sometime today. The bamboo circ. I'm using with that project is really bugging me beyond words. I worked on it a lot at rehearsals last week and it was making me crazy. Have $5 off coupon, will travel!
Or perhaps not.... the weather isn't looking too promising today. Accumulating wet snow. Huh? What?! Did someone say
Spring
? Why I oughta...